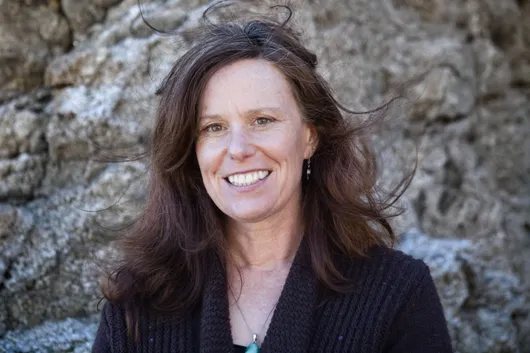 I grew up in a rural area of upstate New York, and while I loved the farmlands and oddities of our small town, I noticed that people weren't always so happy. I was curious about what made people happy or unhappy from a very early age. This curiosity with the human experience, the nature of existence, and the struggle simply to "be a human" never left me. It stayed as the core thread of my lived experience through education, various work experiences, and all iterations of relationships.
After years of love and loss, joy and sorrows, spiritual seeking, and long days in business, art, and education, my feelings of unhappiness shook me to the core of my being as I enter midlife. I sought support but couldn't connect to the right provider. By this time, I was already Coaching and Teaching myself. In one coaching session, a client said, "I wish you could be my therapist too." I realized we were naturally weaving in the clients' more profound inner experiences, but I felt unprepared to go further with her. This was a moment of change for me. I wanted to be able to provide more for my clients. This moment led me to courageously filling out the application for a graduate degree program in Transpersonal Psychology. I found myself shortly after that making a significant life transition into the profession of psychotherapy. Through my reflection process, I discovered my most considerable driver was similar to my clients. I wanted a psychotherapist who could meet me in many ways while I struggled with emotions, life questions, relationships, and spirituality. I wanted someone who had life experience, knowledge about neuroscience, who could coach me when I needed it, and who could help understand and untangle the beliefs and early life experiences that created obstacles to present-day living.
I decided to create a psychotherapy practice that would allow me to help my clients, heal their issues at the root, coach them towards their goals and teach them new ways of living more skillfully in all areas of love and life. I decided to be the therapist I wanted to find.
Today my practice centers on the integration of psychotherapy, coaching, psycho-education, and spirituality. I continue to stay on top of all the most contemporary training in the field of human development. My clients have the opportunity to heal at the root, recover, and make significant leaps forward instead of just learning to manage symptoms.
The work I offer supports clients to feel connected to each other, to themselves, and the world around them. I know from experience that their healing has a ripple of impact globally and helps create a more connected culture as a whole. If you or someone you know with issues of the past, present, or future, I invite you to explore the areas that resonate more specifically on my website. I provide free 30 minute calls to explore each potential client's unique situation and see if I can help. Your name, email address, and any other information you provide are kept 100% confidential. There are a variety of ways to connect with me via my contact page. See you soon! -Enna